Last Minute Halloween Costumes
Happy Halloween! Running out of time? Need a Halloween costume stat? Well, qurl I got them ideas for you.
Below are three last minute costumes that can be created with minimal purchases or even more likely things laying around your house.
1. Kim Possible
All you need for this costume is some green pants, a black tops, brown belt, and black shoes, and some black gloves. Green Cargo pants or army print pants will do just fine.
**What I am wearing:
-Black mid sleeves crop-top (Wet-Seal)
-Black Suede Wedges- Aldo
Brown Belt (Daiso, $1.50!)
2. Black Cat/ Fierce Kitty
BLACK! Black legging/pants (pleather or leather might be preferable), Black top of any sort (go for a bustier if you are feeling a little sexier), and a nice pair of black pumps. Also, don't forget the ears and tail. For the top you can always opt for a cheetah/leopard print top and or something glitter/shimmery. The main thing that ties the whole look together is the makeup. Make sure you apply some thick, intense, black cat-eye/winged eye liner. Then go ahead and draw some whiskers, and color the tip of your nose. Make sure to make dots under your nose or on your cheek (depending on where you place your whiskers) the dots should lead towards the whiskers. Then go ahead and add a hot red lip, black lip, or any color you'd like! :D
- Black leggings detailed with gold zippers (Forever 21)
-Black Wedges (Aldo)
-Black Lace Motor Jacket (F21)
-White Laced Cat Ears- (Charlotte Russe)
-Eyeliner (Maybelline Stiletto Eyeliner in Blackest Black & Maybelline Gel Liner)
3. Christopher Robin from Winnie the Pooh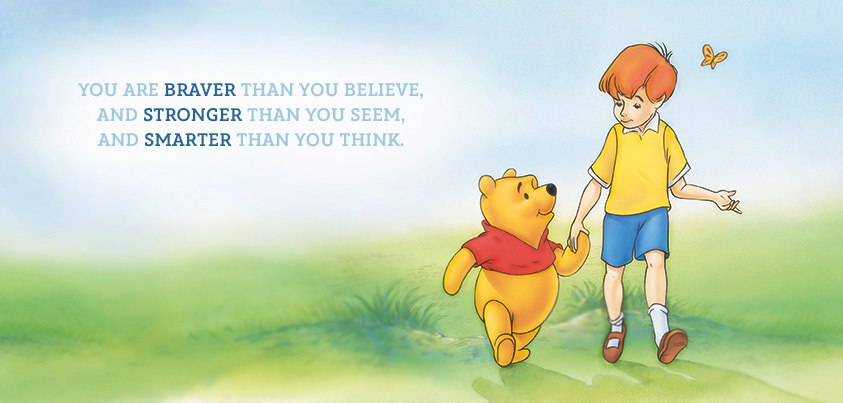 You will need a yellow top of some sort, preferably a polo shirt. There are actually many variations to this outfit. I don't own a yellow polo, so I simply wore a yellow cardigan buttoned up all the way, with a white collared shirt under. Then go ahead and grab some light blue high waisted shorts (or not high waisted, does not really matter). For shoes you will need a pair of red converse or any other red shoes you have laying around. Sometimes he wears black shoes, but no matter what you choose don't forget a pair of long white socks. Optional: A Pooh Bear stuffed animal, and/or a red or blue balloon.
**
Christopher Robin is also seen sporting a blue polo sometimes.
**What I am wearing:
- Yello cardigan (ABOUND)
-White collared shirt (Nordstrom Rack)
-White Leather Converse (NOT SHOWN)
- High Waisted Shorts (GAP)
4. Van
ellope Von Schweetz
For this look you will need a light/teal/turquoise hoodie of some sort, a black flouncy skirt, and some creative leggings. The leggings Vanellope has are teal with white and red stripes. However, you can easily go with just a teal pair, or polka dots. If you have the time and supplies you can take either a white pair of leggings or teal and paint the lines/design with fabric paint. Or if you are feeling really ratchet just use duck tape. Vanellope wears a pair of black shoes and is accessorized with a red licorice hair bow and candy stuck in between all parts of her hair.
**What my sister is wearing:
-teal/light blue Champions hoodie (Target)
-Light blue and white polka dot leggings (JCPenny)
-red ribbons/party gift ribbons (Target)
-random assortment of stickers (Target)
5. Minnie Mouse:
Minnie Mouse is fairly easy look to complete. All you really need is pretty much an combo of: red, white, yellow, black, and polka dots. And of course don't forget the ears!
-Black Suede Wedges (Aldo)
-Black Polka Dot Shorts (Target)
-Red Crop Top (Love Culture)
-Minnie Ears (Disneyland)